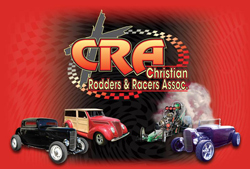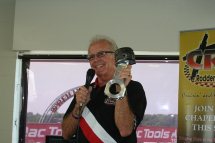 T & J Tire has been a sponsor and participant in events with Christian Rodders and Racers for many years.
Christian Rodders and Racers Association – Sharing God's love and word through out the motorsport arena. Providing Chapel Services across the country at Goodguys Rod and Custom Association events as well as other street rod, drag racing and circle track racing events. Building Christ like character in the hearts of young men through Hot Rod Camps, International Division.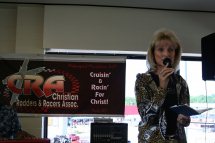 From the small beginning of chapel services to the remarkable growth of over a hundred services per year across the U.S., Hawaii Islands, and Canada. CRA has associations as far away as Japan, Italy, New Zealand, Australia, Hawaii and Israel. CRA ministry is conducted at race tracks such as Lowe's Motor Speedway, Indy Raceway Park, Fomosa Raceway, Texas Motor Speedway, Mobile Int'l Speedway, Sunny South Raceway in Grand Bay, AL as well as various other asphalt and dirt short tracks.