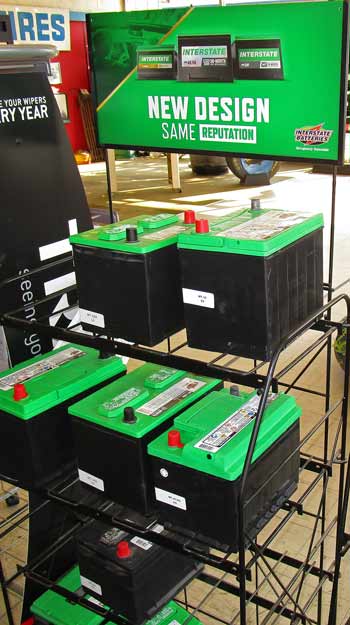 Full Service Auto Car
T & J Tire can handle routine auto service and maintenance like oil changes, batteries and windshield wipers. We do engine diagnostics and tune-ups, heating and air-conditioning system service, auto electrical service, radiator flushes/fills and more.
Experience, Tools and Care
Our auto service staff, who averages over 20 years of tire and repair experience per person will take the time to visually examine your car or truck to see if anything looks like it may need further attention and let you know. Our shop has the diagnostic and other equipment to research and correct the problems not evident from a visual inspection. Our car and truck repair information resources include Mitchell-1© software, Motor Guide©, I.A.T.N. (International Automotive Technician Network) and Identifix©.
We maintain our knowledge though participation in continued education through factory training classes. We also must pass periodic re-testing from ASE and ASA to maintain the right to display the signs.
Our general car care services and products include:
Batteries and battery testing
Tire rotation and inspection
Oil changes & transmission fluid & filter service
Wipers and wiper system repair
Front end alignment
Suspension: shocks and struts and more…
Our Products & Services
Tires
Computer balancing
Tire repair
Wheel Alignment
Engine diagnosis
Engine repair
Emission system testing & repair
Alternator testing & replacement
Auto Electrical problems
Charging system
Spark plugs
Batteries

Distributors
Oil changes
Oil pan repairs
Chassis repairs
Front end repairs
Struts & shocks
Fuel delivery/supply system repairs
Fuel pumps
Transmission fluid service
Differential service
Brake line service
Brake shoes & drums

ABS brake speed sensors
Hub assemblies
Wheel cylinders
Climate controls A/C, heater, thermostat
Radiators
Water pumps
Intake gaskets
Timing chain/belt replacement
Complete engine overhaul
classic car repair
Appointment request form
Please let us know the issues you are having or the type of service your vehicle is needing. We will contact you back to schedule and confirm your appointment.